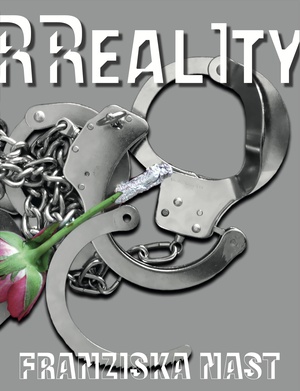 Franziska Nast
In her artistic practice Franziska Nast works with forms of metamorphosis of techniques and drawings. Working methods and skills are questioned and applied in different areas, material is reinterpreted.
Paper and textiles are often basic material for her collages and sculptures. For her drawings on boards, columns and also urns she often uses tattooing tools.
Nast studied fine arts and communication design at the Braunschweig University of Fine Arts. As a student and friend of Germanys best known tattooer Herbert Hoffmann, she has been practicing the tattooing craft since 2007. 
Nast has exhibited in national and international contexts, including 2021 Kunsthaus Hamburg, 2020+2011 Kunsthalle Wilhelmshaven; 2020 LOVAAS Gallery, Munich; 2020 Kunstverein Miagao, Philippines; 2019 Kunstverein Jesteburg; 2018 Gammle Rommen Skole, Oslo; 2017 Weserburg, Bremen; 2016 Klingspor Museum, Offenbach am Main; 2015 Kunstverein Harburger Bahnhof, Hamburg; 2012 Arp Museum, Rolandseck; 2012 Kunstverein Wolfsburg; 2011 Halle Zehn, Cologne; 2013+2011 Kunstverein Langenhagen; 2010 Kunsthaus Essen. 
In addition to various residencies and work grants (including 2021 Zukunftstipendium and 2018 + 2020 funding of Hamburgische Kulturstiftung; 2012 Goethe-Institut Lithuania residency; 2016 Nida Art Colony residency; 2015-2017 Hans-Günther-Baass Atelierstipendium, Hamburg; 2013 Hansestadt Hamburg work grant), she was nominated for the Nordwestkunstpreis of Kunsthalle Wilhelmshaven in 2010 and 2019.
In 2009, 2013, 2017, 2019 and 2020 Kunstverein St. Pauli was nominated for the ADKV-ART COLOGNE Prize for Art Associations (Kunstvereine).
Franziska Nast lives and works as an artist and book designer in Hamburg and is co-founder of the Kunstverein St. Pauli. She is mother of two kids.
@missis.nasti
@franziska.nast
RRRRReality. Franziska Nast
Hg. Arp Museum Bahnhof Rolandseck, Julia Wallner, Jutta Mattern
488 Seiten
48,00 Euro
Sprache: Englisch / Deutsch
Design: Franziska Nast
Maße: 23 x 30 cm
ISBN: 978-3-86485-287-9
Hamburg 2023
Leseprobe
Booklet Playlist Rrrrreality